Tsukiji Shintomicho HigasiGinza
Traditional Thai Massage Chaidee

Phone.03-6264-3289
š
Call Phone
š

Welcome to website of Chaidee, Traditional Thai Massage solon with Thai style.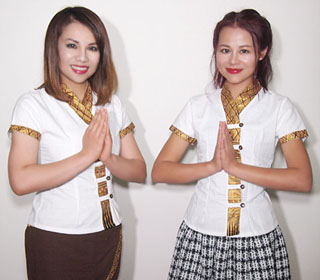 Traditional Thai Massage is operated by pressing and stretching your entire body using massage practitioners' elbow and foot, which reduces your stress and improves circulation and is good for maintain functions of your muscles and joints that are not used in your daily life. We serve also oil massage, which makes you relaxed and brings relief for your feet, lower back and shoulders. Our Thailand female practitioners who have been trained in real traditional Thai massage operate these massages for you. Please visit our salon and enjoy our massage. We are expecting you.

ŸClosest StationŸ
Tokyo metro Hibiya line
"Tsukiji" station
1 minute walk from exit 4.
Tokyo metro Yurakucho line
"Shintomicho" station
1 minute walk from exit 4.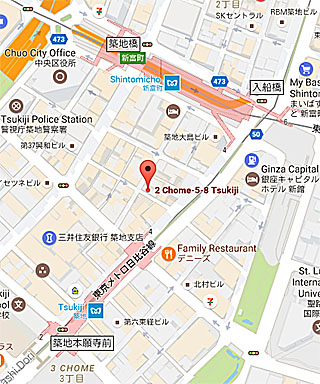 Service Fee
ŸThai MassageŸ
60min 6,000yen
90min 9,000yen
120min 12,000yen
ŸOil MassageŸ
60min 8,000yen
90min 12,000yen
120min 16,000yen
ŸFoot MassageŸ
30min 3,000yen
60min 6,000yen
ŸThai Massage+Oil MassageŸ
120min 14,000yen
ŸThai Massage+Oil Massage+FootŸ
150min 16,000yen

Tsukiji Shintomicho HigasiGinza
Traditional Thai Massage Chaidee
ง104-0045
2-5-8 Tsukiji, Chuo-ku, Tokyo.
Yoshida Building 1F
ŸBusiness hoursŸ
11:00`24:00
7 days a week

Traditional Thai Massage Chaidee
TEL.03-6264-3289
š
Call Phone
š

PCƒTƒCƒg(Japanese)